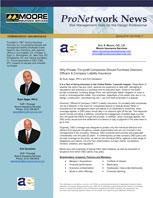 Spring 2019
Why Private, For-profit Companies Should Purchase Directors, Officers & Company Liability Insurance
By Ryan Apgar, RPLU and Kirk Denebeim
It is a fact of doing business in the United States: Lawsuits happen. Regardless of whether the action has any merit, lawsuits are expensive to deal with, damaging to reputations and draining to a business and its executive team. Small to mid-sized private companies, including design firms, can specifically attest—litigation is never a small or inconsequential matter. Any business, regardless of the sector they are in (i.e., design, construction, manufacturing, etc.), can find itself embroiled in a dispute.
Professional Liability Policy
Provides no Coverage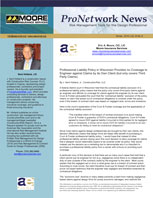 Your Quality Program
Asset Or Liability?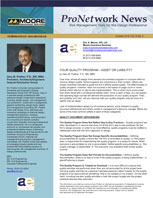 The Never-Ending Challenge
of Jobsite Safety