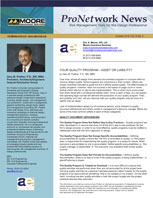 October 2018
Your Quality Program - Asset Or Liability?
by Gary M. Prather, P.E., MS, MBA
Over time, almost all design firms develop documented programs in a sincere effort to improve design quality. Some programs are voluminous in their content. Others are simple checklists intended to guide the firm's efforts toward quality. The effectiveness of quality programs, however, does not succeed or fail based on page count or neverending check lists but on day-to-day implementation. This is never more pronounced than when faced with a professional liability claim. Once a claim is filed, you can expect that opposing legal counsel will demand the production of your quality program. Then, and possibly only then, will you discover that your quality program may be more of a liability than an asset.
The Never-Ending Challenge
of Jobsite Safety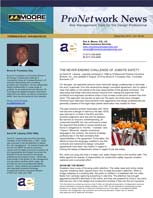 Contract language made code compliance a separate duty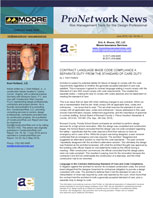 Contractual Defense
Protection®